The Create Cooking Challenge: My Family's Recipe is looking for the best recipe that reflects the heritage and traditions unique to the chef's culture and/or the region of the country. Could you be the winner? Start prepping your entry today and enter at https://createtv.com/challenge/
The Create Cooking Challenge: My Family's Recipe opens March 8, 2022 and runs for 4 weeks, through April 5. Focused on family food traditions passed down through generations, this Challenge -- My Family's Recipe -- will invite both home and professional chefs to submit recipes that reflect their family's heritage, favorite traditional dishes, or cuisine unique to their region of the country. A new addition to the contest will be the creation of an online recipe collection which will feature outstanding contest submissions, as well as those gathered from a variety of special contributors. Called Create's Heritage Recipe Collection, this will be a "living" resource of dishes representative of the foods and recipes of our diverse country.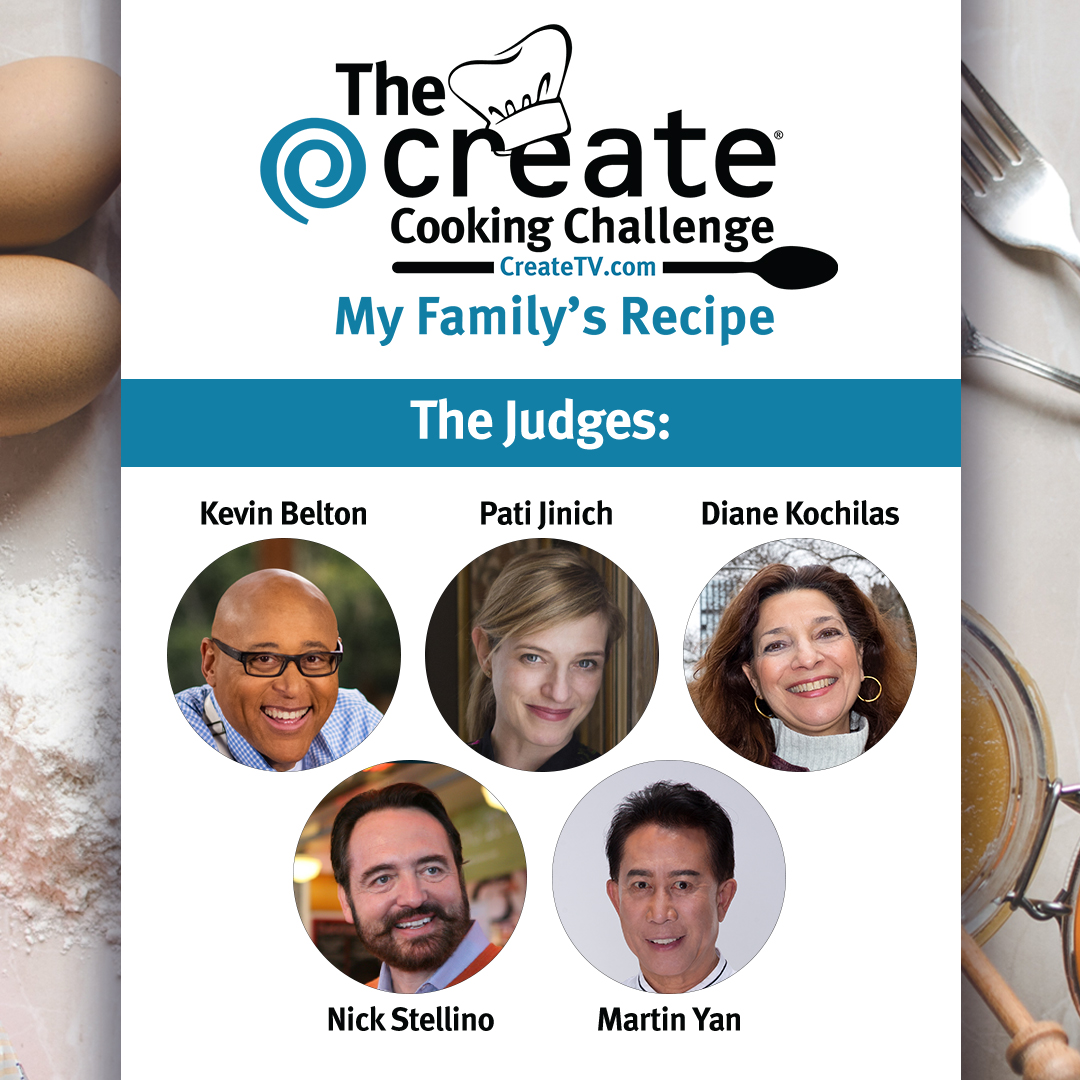 Sponsored by American Public Television. NO PURCHASE NECESSARY. Open to legal residents of the U.S., District of Columbia, and U.S. Territories, age 18 or over. Begins 3/8/22 at 12:01 a.m. ET; ends 4/5/22 at 11:59 p.m. ET. Void where prohibited.