Calling all Foodies!
Find a listing of your favorite cooking shows on ETV. For specific program titles, descriptions and other air dates view the TV schedule.
HOW SHE ROLLS
Premieres Thursday, May 13 at 9 pm
10 episodes
The upcoming series will follow Carrie Morey, the successful Southern food entrepreneur and owner of the Callie's Hot Little Biscuit chain of restaurants, as she navigates family, business and life in beautiful Charleston, South Carolina.  
Simply Ming
Season 18 premieres Saturday, May 1 at 1:30pm
In each episode of SIMPLY MING Season 18, award-winning host Ming Tsai cooks an improvised dish using items from Ming's East-West pantry. This season, the acclaimed chef brings viewers to his home kitchen for an intimate, fun and dynamic experience, cooking delicious and easy-to-follow recipes with his son Henry. Season 18 includes 13 half-hour episodes and features a handful of structural adjustments to ensure the safety of everyone involved in its production.
America's Test Kitchen
4:00 pm – 4:30 pm (Mondays-Fridays)
2:00 pm (Saturdays)
AMERICA'S TEST KITCHEN FROM COOK'S ILLUSTRATED, hosts Bridget Lancaster and Julia Collin Davison head into the test kitchen to bring viewers equipment reviews, taste tests, and recipes for the home cook.  For specific program titles, descriptions and other air dates view the TV schedule.
Cook's Country
4:30 pm - 5:00 pm (Mondays-Fridays) 
12:00 pm (Saturdays)
COOK'S COUNTRY features the best regional home cooking in the country and relies on the same practical, no-nonsense food approach that has made Cook's Country magazine so successful. COOK'S COUNTRY is where family-friendly recipes from every corner of America are re-imagined for home cooks everywhere.  For specific program titles, descriptions and other air dates view the TV schedule.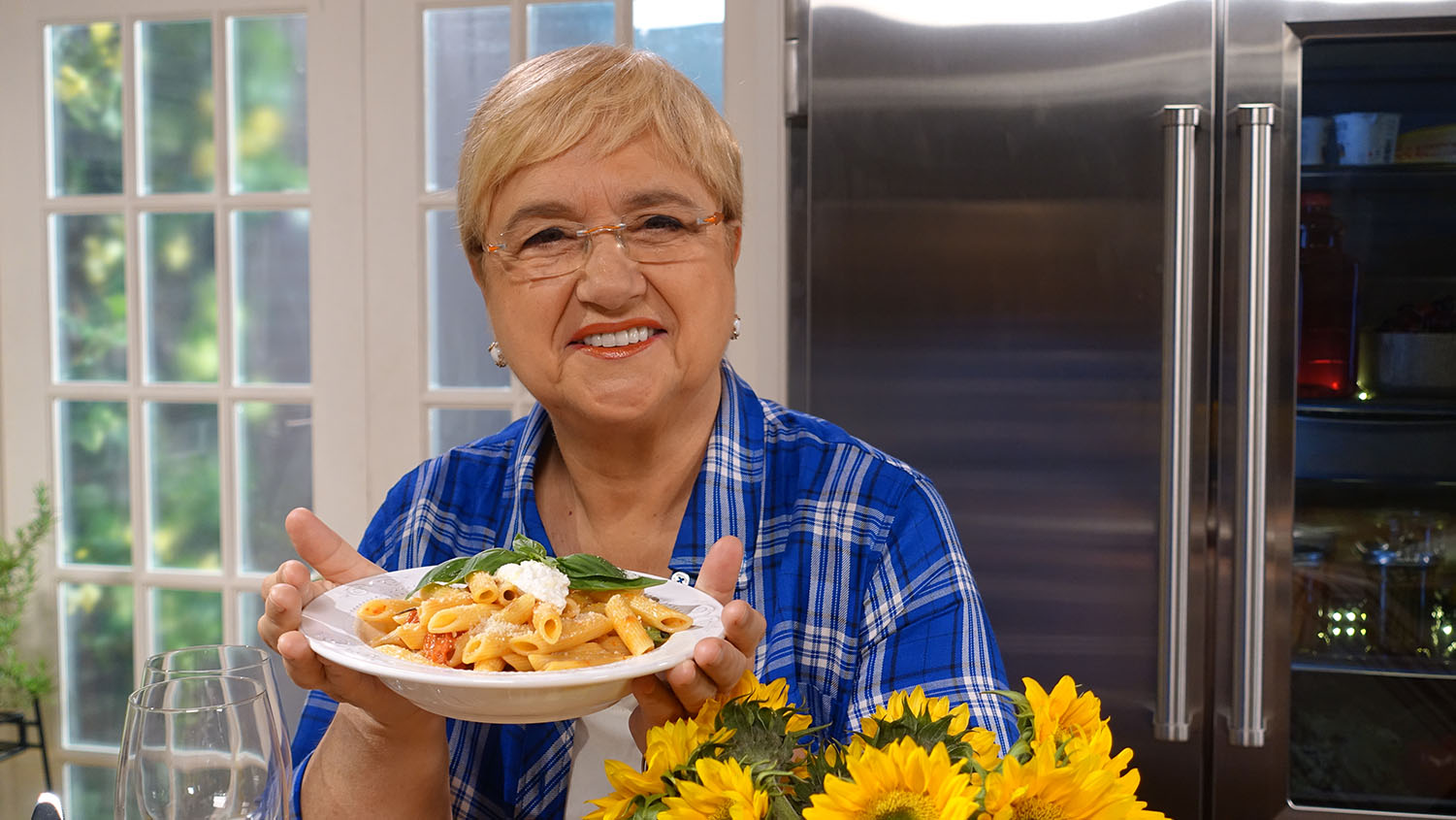 SC Channel
Check out the latest Create Weekly Showcase on the SC Channel. Create Weekly Showcases are five-hour stacks each Friday, Saturday and Sunday that feature thematic, timely shows.
Saturday Line-Up on ETVHD
11:00 am - Moveable Feast with Fine Cooking
11:30 am - Pati's Mexican Table
12:00 pm - Cook's Country
12:30 pm - Lidia's Kitchen
1:00 pm - Nick Stellino: Storyteller in the Kitchen
1:30 pm - Simply Ming
2:00 pm - America's Test Kitchen from Cook's Illlustrated
2:30 pm - Kitchen Queens: New Orleans
3:00 pm - My Greek Table with Diane Kochilas
3:30 pm - Sara's Weeknight Meals
4:00 pm - Les Stroud's Wild Harvest
4:30 pm - Christopher Kimball's Milk Street Television

ETV World
TRAILS TO OISHII TOKYO: FABULOUS FRUIT
Friday May 14 at 11:00 am

Explore the unique wonders of Tokyo's delicious and visually appealing natural produce. Featuring informative narration and field segments with reporters who learn about the remarkable fruits of Japan from produce experts, the program dives headfirst into the cultural significance and symbolism of each fruit. 
TRAILS TO OISHII KYOTO: A CULINARY TALE 
Friday, May 21 at 11:00 am
Examine the cultural influences that played a significant role in the development of Japanese cuisine in the former capital city of Kyoto. The unique culinary culture historically established in the city of Kyoto lives on today and continues to inspire fresh, seasonal takes on traditional recipes.