Learning never stops! Find special programming highlights for the month below.
April
During the month of April, find special programming about medical aid in dying, dealing with loneliness and social isolation, and much more.
---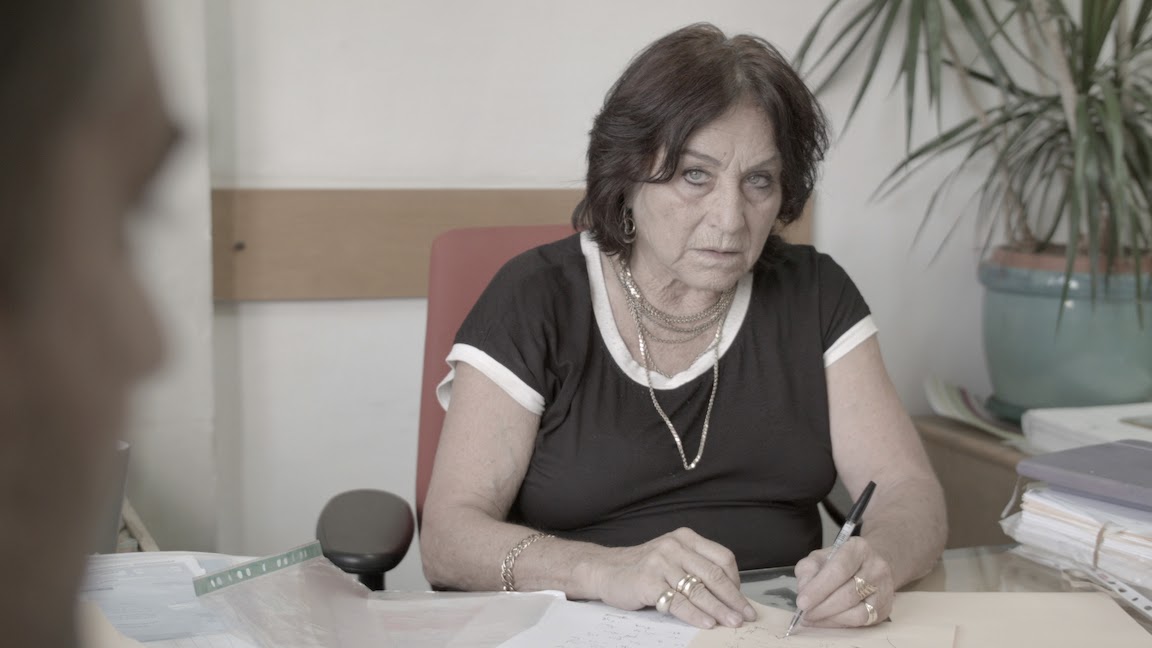 Devil's Advocate 
Sunday, April 18, 2021 at 7 pm
In the Pledge of Allegiance, we vow "justice for all," but when "all" includes accused international and domestic terrorists, justice becomes a contentious notion. For the defense lawyers who represent terror suspects, upholding justice feels like the embodiment of their civil duties, even as vocal naysayers lambast them as unpatriotic traitors.
Unrepresented
Sunday, April 18, 2021 at 6 pm
UnRepresented is an award-winning documentary that reveals the driving forces behind the cycle of corruption in Congress. The film explores how special interests bankroll political campaigns and relentlessly lobby to rig the system in their favor, all while following the letter of the law. Featuring leaders and luminaries, the film also highlights powerful reform efforts gaining traction to restore a government that better serves the people.
May
Take a peak at special programming coming May 2021

My World Too
A magazine-style series that tackles global issues such as food production, clean energy, and housing, among other topics. 
Episode 1 - Whoof, Nile Valley Aquaponics, Greenfield Robotics
Sunday, May 2, 3:00 pm on ETVHD
Tuesday, May 11, 6:30 am on SC Channel
In this episode of My World Too we learn about an organization called WHOOF USA that encourages getting in the dirt with hands-on mentoring at organic farms across the nation. Next we visit an aquaponic greenhouse in the heart of the inner city growing Tilapia fish and fresh produce while teaching the community how to grow healthy options combatting urban food insecurity. We travel to the heart of the bread basket to visit a high-tech start up that is promoting chemical-free large scale farming with the help of robots.

Episode 2 - Missouri Organic Recycling, New Roots for Refugees, Community Rebuild
Sunday, May 2, 3:30 pm on ETVHD
Tuesday, May 18, 6:30 am on SC Channel
The My World Too crew visits a company turning tons of commercial food waste back into healthy compost for gardening, keeping organic matter out of the landfill. Immigrant refugee families from Asia are mentored in the US to start family-run small farms to sell produce in the local farmer's markets. In Moab Utah we meet a team of people building sustainable homes out of straw.

Episode 3 -  Rebecca's Apothecary, K-State Research Farm, The Battery Tour
Sunday, May 9, 3:00 pm on ETVHD
Tuesday, May 25, 6:30 am on SC Channel
Similar to a pharmacy from 200 years ago we explore an herbal apothecary in Boulder, Colorado. A state university is using the earth as their classroom for local growers eager to learn farm to market organic practices. AY Young a global leader on sustainability with the UN, powers his Battery Tour music and his global mission with solar energy.
Episode 4 -  House Built From Scraps, Urban Lumber, Colorado Lavender Farm
Sunday, May 9, 3:30 pm on ETVHD
Thursday, May 13, 12:30 pm on ETV World
Meet a midwest couple that built their dream home mostly from free materials on Craig's List and discarded timber. Visit a mill that specializes in urban lumber from trees damaged by storms or cut down for expansion in the city. Take in the beauty and aroma of a world-class lavender farm in western Colorado.
Episode 5  - Upcycling: Making Old New Again, Preserving Heirloom Seeds
Sunday, May 16, 3:00 pm on ETVHD
Thursday, May 20, 12:30 pm on ETV World
Meet makers and creators that bring a new life to old materials from fashion design to microscopes. A family seed company in the Missouri Ozarks is collecting, saving and selling seed varieties from all across the globe.

Episode 6 - The Bee Store, Regenerative Farming, A Free Fare City Transit System
Sunday, May 16, 3:30 pm on ETVHD
Thursday, May 27, 12:30 pm on ETV World
Imagine a story dedicated to the hobby and business of beekeeping and all things honey. We visit the regenerative farm of Hank Wills editor at large for Mother Earth News where he practices what he preaches. Learn how and why a major US city provides free fares for all city buses and street car system.

Episode 7 - Passive Solar, Tree Waste Into Mulch, Glass Bottle Recycling
Sunday, May 23, 3:00 pm on ETVHD
Learn how it is all in the planning to create a home that is efficient as it is beautiful nestled on the front range of the Rockies. Visit a company that turns yard waste and tree debris into garden mulch for the retail market. Learn how a company keeps literally millions of glass bottles out of the landfill and makes new glass with less energy to make more bottles.

Episode 8 - Sustainable Architecture For Our Future, A Tiny Homes Community
Sunday, May 23, 3:30 pm on ETVHD
Visit an architecture firm with an emphasis on sustainable design, building for a better future in a time of climate change and limited carbon resources. Next we visit an entire neighborhood of tiny homes dedicated to helping homeless US veterans.
BREAKING LONELINESS
Sunday, May 2 at 6 pm
This documentary focuses on people finding ways to escape loneliness and social isolation. Visit the website for more information.
Uncertainty: Why We're So Anxious About Anxiety
Sunday, May 2 at 6:30 pm
Uncertainty: Why We're So Anxious About Anxiety explores anxiety disorders, including their prevalence, signs and symptoms, and why the conversation about mental health is so important.
The Cure 
Sunday, May 2 at 7:00 pm
Three women navigate their way through cancer medical fact and fiction to find their way to health. 
Creating Common Wealth
Sunday, May 16 at 6:00 pm and 6:30 pm
Creating Common Wealth highlights citizens using creative approaches to revitalize their hometowns and strengthen the bonds between neighbors. The two-part mini-series highlights both rural areas and cities across central and western Virginia, and profiles the varied ways locals are investing in their communities. 
Against All Odds: The Fight for A Black Middle Class
Sunday, May 16 at 7:00 pm
"Have Black Americans had a fair shot at the American dream?" acclaimed journalist Bob Herbert asks. The question is answered in Against All Odds: The Fight for a Black Middle Class, a documentary that probes the harsh and often brutal discrimination that has made it extremely difficult for African-Americans to establish a middle-class standard of living. 
Haleakala: A Trek for Dignity
Sunday, May 23 at 6:00 pm
Haleakala: A Trek for Dignity is a film about a group of mental health advocates; some of whom were diagnosed with a mental illness, trekking from the summit of Haleakala (Pronounce: Huh lei aa kuh laa) volcano to sea level. The purpose of the trek was to demonstrate that people with a mental illness are capable of extraordinary achievements and to end the stigma and prejudice associated with having a mental illness. 
Roadtrip Nation: Do it Differently
Sunday, May 30 at 3:00 pm
Roadtrip: Do It Differently follows a trio as they travel across the nation in hopes of learning more about themselves and how to live successful lives. The three young adults harness their individuality while searching for a sense of purpose by taking a road trip and talking to a handful of people who have defined success on their own terms.