June
Pinkalicious & Peterrific
Season 3 premieres Monday, June 21 at 11:30 a.m. on SCETV
Pinkalicious & Peterrific follows the adventures of Pinkalicious and her brother Peter. Pinkalicious imagines creative possibilities everywhere she looks. She is an artist at heart—and, like most creative people, she sees the world differently than others do. She knows what she likes, and she's not afraid to express herself—though she sometimes needs help from her brother, Peter, and her neighborhood friends. Season three will include 12 new episodes that delve deeper into arts education plotlines, covering areas such as music, dance and visual arts.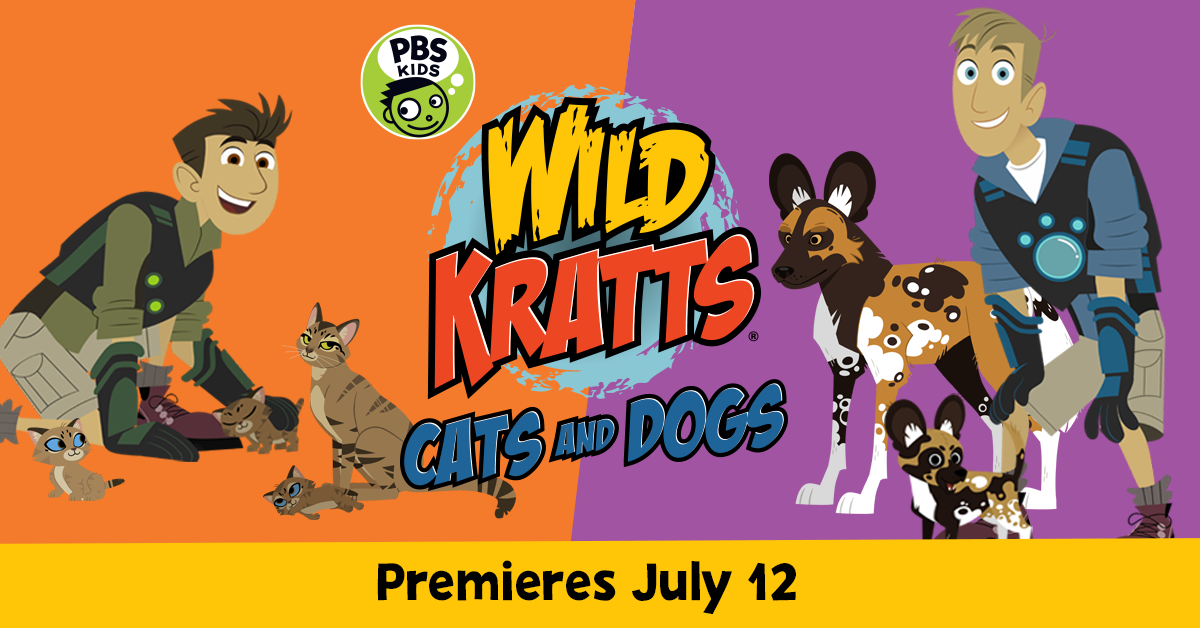 July
The one hour WILD KRATTS: CATS AND DOGS premieres on July 12. While on the African savanna, Martin and Chris observe lots of wild cats and dogs interacting with each other.  Soon, Wild Kratts kids are calling in from all over to ask about cats and dogs and whether they're like their own pets.  Zach, who has been secretly listening to all the questions, comes up with scheme to capture and sell these creatures as "special" pets. The bros, Aviva, Koki, and Jimmy race to save the wild cats and dogs and protect them "living free and in the wild".
Season 11 of CURIOUS GEORGE premieres in July. Look for all new episodes, each weekday, from July 5 to July 23.
Also in July, we have new episodes from the following:
LET'S GO LUNA! (July 1-2)
HERO ELEMENTARY (July 12-14)
ODD SQUAD (July 12-15).
About SCETV PBS Kids
SCETV PBS Kids, our 24/7 PBS KIDS channel, is our .4 channel with antenna. Also, stream online at scetv.org/kids and through our SCETV app in the KIDS tab. With videos and games at your fingertips, kids can take all of the PBS educational shows wherever they go.
*Download the SCETV App from the iTunes App Store or the Android store.