August
On DANIEL TIGER'S NEIGHBORHOOD, join Daniel and his friends for a week of "firsts" in the Neighborhood of Make-Believe! Follow along as Margaret celebrates her first Thank You Day, Daniel takes his first trip to the hospital, and Prince Wednesday's brother goes away to college for the first time. New episodes premiere each day August 16-20.
Also this month, new episodes from DONKEY HODIE premiere August 9-13.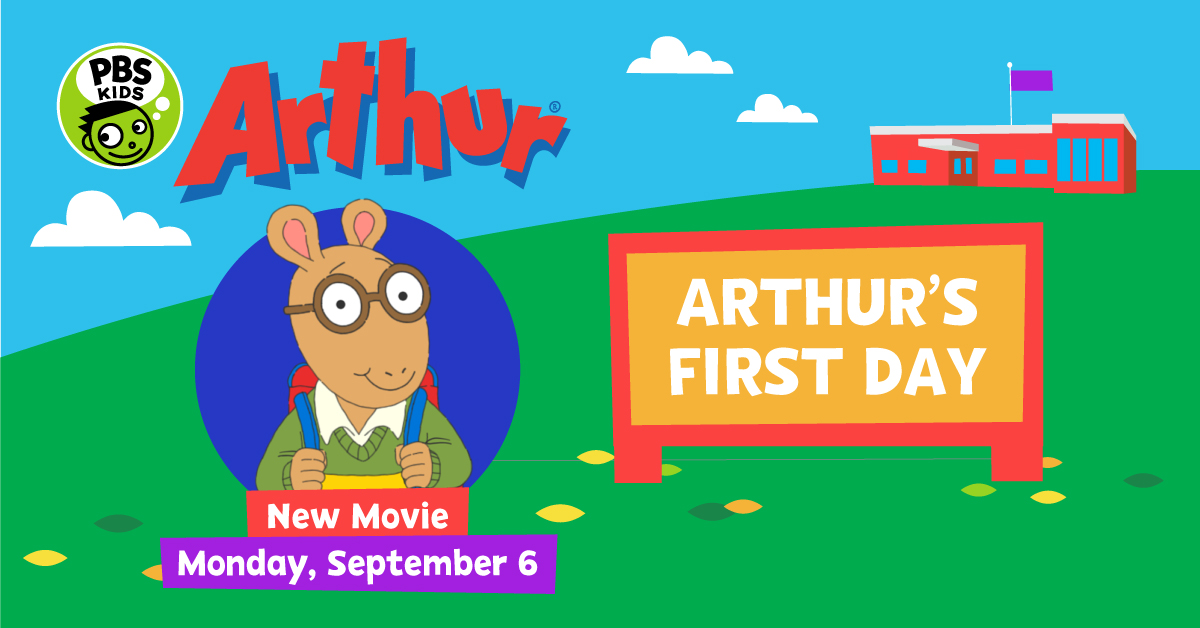 September
It's a new school year and Arthur is moving into the 4th grade. See how he and his friends navigate new teachers, new friends, and new adventures in this special, one-hour movie. ARTHUR'S FIRST DAY premieres on September 6 and repeats throughout the week. 
HERO ELEMENTARY has a new back-to-school themed episode, "First Day of School"  which will premiere on September 6. 
Also in September, there are new episodes from ELINOR WONDERS WHY (September 6-9) and SESAME STREET (Mondays & Wednesdays, beginning September 6). 
About SCETV PBS Kids
SCETV PBS Kids, our 24/7 PBS KIDS channel, is our .4 channel with antenna. Also, stream online at scetv.org/kids and through our SCETV app in the KIDS tab. With videos and games at your fingertips, kids can take all of the PBS educational shows wherever they go.
*Download the SCETV App from the iTunes App Store or the Android store.