Jewish American Heritage Month is an annual recognition and celebration of American Jews' achievements and contributions to the United States of America during the month of May.
Programming offered this month include: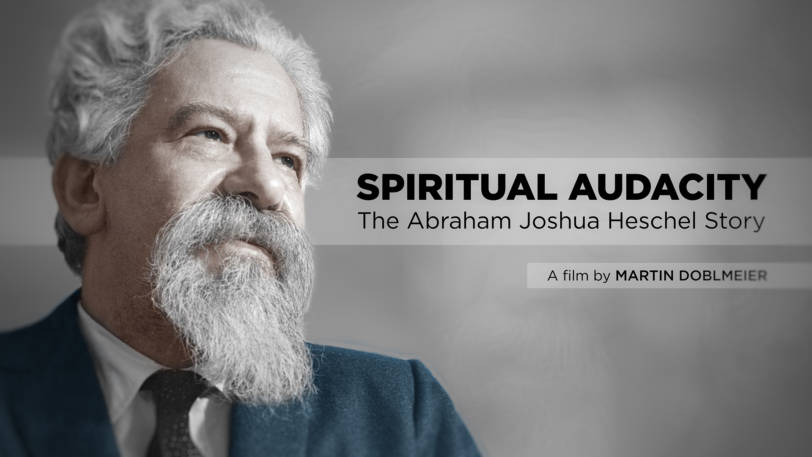 SPIRITUAL AUDACITY: THE ABRAHAM JOSHUA HESCHEL STORY
Sunday, May 16 at 2 pm on ETV World
This documentary chronicles Heschel's life and legacy, offering an engaging profile of one of the 20th century's most prominent Jewish theologians and philosophers. Dr.Martin Luther King Jr. called Heschel a "great prophet" and their social justice views aligned; noted theologian Reinhold Niebuhr also spoke of his friend Heschel as "an authoritative voice not only in the Jewish community but in the religious life of America." 
Jewish American Soldiers: Stories From WWII
Jewish American Soldiers: Stories from WWII is a documentary focusing on the life stories of Jewish American World War II veterans. The film explores their unique experiences of being Jewish soldiers during a time of extreme anti-Semitism both abroad, and in America.

Holocaust Forum
The Holocaust was a genocide in which approximately six million Jews were killed by Adolf Hitler's Nazi regime and their collaborators. SCETV created a forum on the Holocaust to provide teachers access to a variety of resources when teaching their students about this tragic chapter from human history.
Visit Knowitall.org to learn more
75th Anniversary of Liberation of Auschwitz Commemoration
SCETV Education partnered with the SC Department of Education and several other entities to live stream the 75th Anniversary of the Liberation of Auschwitz Commemoration.  Learn more