The Construction Alphabet Book
By: Jerry Pallotta  |  Illustrated By: Rob Bolster
Read by: Richard Cohn, ETV Commission Chairman At-Large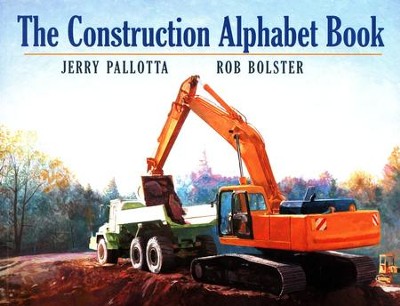 A is for Aerial lift.
B is for Backhoe.
C is for Cement Mixer.
Rock crushers, jackhammers, and wrecking balls tear up the pages of this noisy alphabet book. Find out about these construction machines and more, from a huge saw that cuts through roads to a massive vacuum that sucks up boulders. You'll even learn a quick and easy recipe for concrete!
Readers explore construction equipment from dump trucks to cranes in this noisy alphabet book. Jerry Pallotta's trademark humor punctuates the informative text. Vibrant oil paintings bring to life a busy construction site.