Who Hijacked My Fairytale?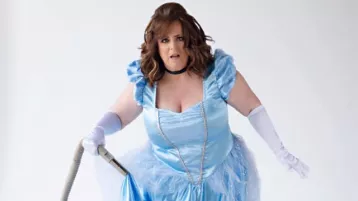 Endorsed by Jeanne Robertson herself, Kelly Swanson figured that trying to find her happy ending was too funny to experience alone. This performance isn't your average Cinderella story, but it will have you laughing from start until finish. Kelly is a devilishly entertaining persuasive business speaker who shows you how to saddle the force of story in your life and in your work. Whether it's the storyline going through your mind or utilizing the story to impact individuals in your reality - Kelly is the expert.
Kelly Swanson is an honor-winning narrator, jokester, persuasive orator, Huffington Post Contributor, and cast individual from "The Fashion Hero" program broadcasting on Amazon Prime.
Tickets:
Tier 1 - Standard price: $50.00
Tier 2 - Standard price: $45.00
Tier 3 -Standard price: $40.00
Learn More
« All Events