Summoning Spirits with Peter Boie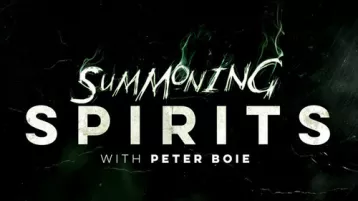 Summoning Spirits is a séance-meets-magic show that will make you scream! Peter brings to life old legends and haunted stories live on stage, for your delight... and fright. The show combines freaky magic effects with masterful storytelling to create one of the most unique and spine-tingling experiences you will ever be a part of!
Performer Peter Boie is one of the top college touring acts and has been featured on TV's "Penn & Teller Fool Us."  Beth Hagovsky with St. Joseph's University said about Summoning Spirits, "Our students were completely amazed by everything Peter did and left thinking that spirits were everywhere!"
Join us for a connection to our own Opera House spirits.
Tickets:
Tier 1 Standard price: $45.00
Student price: $22.50
Tier 2 Standard price: $40.00
Student price: $20.00
Tier 3 Standard price: $35.00
Student price: $17.50
Learn More
« All Events