Spring Topiary Workshop with Mike Gibson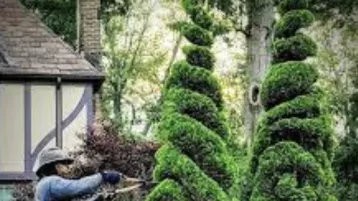 As Spring approaches what better way to welcome it than by learning the art of topiary design? This hands on workshop led by renowned topiary artist Mike Gibson, of Martha Stewart's "Clipped" topiary competition.
We will provide you with the tools and techniques needed to create your very own topiary masterpiece.
Materials included: 
Small evergreen shrub
Fiskar bypass pruners
Heavy duty scissors 
Utility gloves
Safety goggles
Zip ties
String (for binding)
Notebook with pen
Arrive at 11am for a meet and greet with Mike Gibson. Workshop to begin by noon.
Learn More
« All Events