Romeo & Juliet: Presented by Warehouse Theatre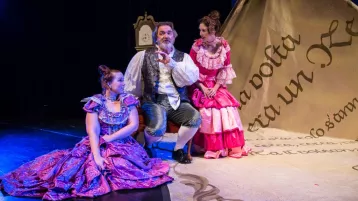 If you haven't seen a show produced by Warehouse Theatre, you are missing out on a truly unique experience.  They are real, raw, and diverse. And adventurous. They push the envelope, and we are excited to see their take on the age-old vendetta between two powerful families that erupt into bloodshed.  This is a must-see!
The Warehouse Theater is focused on making excellent expert work that is essential, various, and gutsy. The tragic story of two forbidden lovers is no exception! We plan to rouse and challenge our crowds and specialists the same through state-of-the-art creations that are not accessible elsewhere in the Upstate. The Warehouse grows the span of what is conceivable in Greenville: far beyond "just" theater. Their vision for theatre and the world at large is one that promotes voices that repeatedly find themselves ignored.
Tickets:
Standard price: $25.00
Student price: $12.50
Learn More
« All Events