Owl Pellet Workshop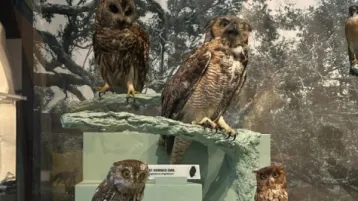 Learn all about owls and other birds of prey and how they survive in environments around the world. Visit our bird of prey specimens during a guided tour of our Natural History Hall. Dissect your own owl pellet and use a guide sheet to identify what the owl ate.
Museum Workshops offer kids a chance to get hands on with history and natural history. Included in our workshops are a lesson on the topic and hands-on activities.
Recommended for children ages 6 to 12.
Reservations required.
Learn More
« All Events