'Our Vanishing Americana: South Carolina' Screening at the Newberry Opera House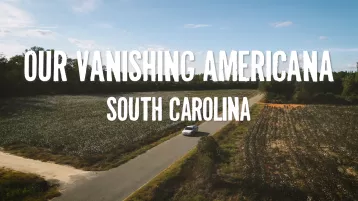 1201 McKibben Street
Newberry, SC 29108
South Carolina ETV and the ETV Endowment invite you to join us in Newberry for a screening of our upcoming documentary, "Our Vanishing Americana: South Carolina."
Hosted by the Newberry Opera House, a location featured in the film, we'll start the evening with a light reception before viewing the film in its entirety. After the film is over, film host and co-executive producer, Mike Lassiter, will be onsite to answer audience questions! Joining Mike will be film director, Scott Galloway, of Susie Films.
"Our Vanishing Americana: South Carolina" is a one-hour documentary from SCETV that follows Mike Lassiter on his journey across South Carolina. The film captures the stories of historic, often family-run businesses that line main streets from the Coast to the Upstate. Local visits include the Newberry Opera House as well as the CT Summer General Mercantile.
We hope to see you there!
Learn More
« All Events