Night Fever: A Tribute to the Bee Gees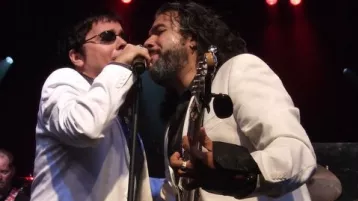 Night Fever is the world's number one production of The Bee Gees and will take you back in time to one of the greatest bands in Pop history. From the early years to the disco era, you will hear all the hits from "Too Love Somebody," "More Than a Woman," "Jive Talking," to "You Should Be Dancing." The Bee Gees span over 50 years of hit songs and have been inducted into the Rock and Roll Hall of Fame. Sit back and enjoy the greatest tribute ever to The Bee Gees: NIGHT FEVER!
For five decades – a time span more than any other group in Pop history, The Bee Gees outwitted the international music scene with their incredible tenacity to remain current through all the eras of contemporary music. Beginning in the late '50s in Australia, The Bee Gees would become a hit-producing psychedelic Pop group in England during the '60s, the biggest disco band in the world in the '70s, and had a late comeback as adult contemporary crooners in the '90s. Winning five Grammy® Awards, releasing over 20 platinum or gold albums, and selling over 120 million copies across many different countries, The Bee Gees managed to stay relevant over the course of over 50 years.
The group's popular songs include "You Should Be Dancing," "I've Got to Get a Message to You," " Stayin' Alive," "Tragedy," "Words," "Night Fever," and "How Deep Is Your Love." Disbanded in 2003, after the death of Maurice Gibb, only one of The Bee Gee's members is still alive.
Tickets:
Tier 1 Standard price: $60.00
Tier 2 Standard price: $55.00
Tier 3 Standard price: $50.00
Learn More
« All Events