Miss Newberry Competiton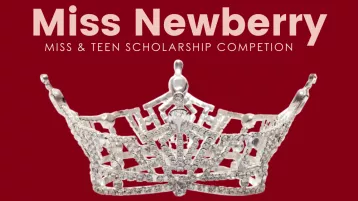 Who will be crowned Miss Newberry? Come support the young ladies of Newberry and find out.
This Scholarship Competition rewards bright, talented, young women ages 13-17 (Teen) & 18-25 (Miss) for scholastic achievement, exceptional talents, community service efforts, being a role model, high standards of leadership, character, and style.
Tickets:
Standard price: $7.00
Student price: $2.00
Learn More
« All Events