Midlands Spring 2023 Native Plant Sale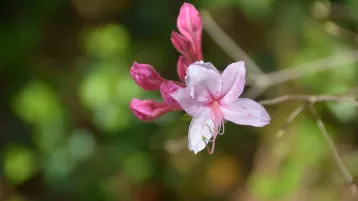 The Midlands Spring Native Plant Sale is coming in April!
Friday, April 14, 2023 6:00 pm until…
Members-Only Happy Hour and Early Sales Bring your beverage of choice and come hang out, shop, and enjoy MNPS-provided snacks by the river. Join or renew your membership at https://scnps.org/scnps-membership/join
Saturday April 15, 2023 8:30 am – 9:30 am: Final set-up and training morning volunteers 9:30 am – 10:00 am: Open to members 10:00 am – 5:00 pm: Open to general public
Canoeing for Kids HQ, 114 Riverchase Court, Lexington SC Look for food trucks, book sales and lots of camaraderie. Pay with cash or credit. BYO wagon is ok. Plant list coming soon. Volunteers needed for set up on Friday, April 14 and during the sale! Volunteers can purchase plants early. Contact mnpsplantsale@gmail.com to sign up or with questions.
Set Up Crew unloads plants from delivery trucks, places them according to a map, and installs plant signs on Friday during the day. - Cashier and Tally work together at the checkout to count up plants and prices, run credit cards, make change, and provide receipts.
Information Table hands out brochures and discusses how to learn more about native plants
Plant Helpers use wagons to move plants and will be assigned a list of about 5 plants to read up on and be ready to answer customer questions.  
Learn More
« All Events