Masonry Preservation and Research at Drayton Hall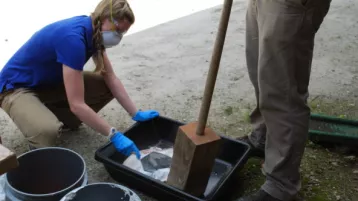 Need something exciting to do in Charleston, SC?  Visit us at Drayton Hall in beautiful Charleston, SC. 
Join us for a walking tour and try your hand at making mortar from scratch. Trish Smith will take you behind the scenes of masonry preservation and research at Drayton Hall where you'll learn how our historic bricks and mortar were made.  Trish has the secret historic recipe that was used when Drayton Hall was being built!
We will also explore the tests we use to study historic mortar in the conservation lab, and the dos and don'ts of caring for historic masonry.
Learn More
« All Events