Madama Butterfly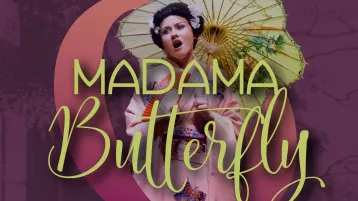 Koger Center for the Arts
The Palmetto Opera presents the opera Madama Butterfly by Giacomo Puccini.
On Sunday, January 29, 2023 at 3:00 pm, The Palmetto Opera brings their full-scale production of the grand opera Madama Butterfly to the Koger Center for the Arts featuring an international cast.
One of the best loved of Puccini's operas, Madama Butterfly will be performed in the original Italian with English super titles projected above the stage.
A classic tale of tragedy, Giacomo Puccini's Madama Butterfly is one of the most famous operas ever written. It follows the unforgettable story of a young Japanese woman who falls in love with United States Navy Lieutenant Pinkerton. This is a story of immature love, new life, death, and remorse. Madama Butterfly's captivating melodies and classic story are what make it a cornerstone of opera today. With famous arias as Un bel dí, vedremo, Madama Butterfly will be appreciated by opera lovers and newcomers alike.
Tickets are available from the Koger Center Box Office at 803-251-2222 or on their website at www.kogercenterforthearts.com
« All Events