Kid Tours: Feathered Giants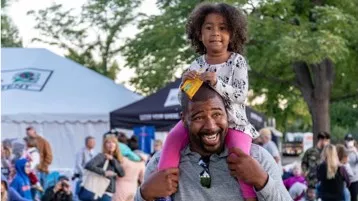 Did you know that the fossilized remains of the world's largest flying bird were found at the Charleston Airport? See fossils and skeletons of some of the largest birds in the world including the Pelagornis Sandersi! Create your own feathered friend and learn all about these giant birds!
Kid Tours is a series designed to highlight artifacts from our collection that have fascinated children for years. Kid Tours meet every Wednesday during the months of June and July at 3:30 pm. This program includes a tour highlighting the weekly theme and an engaging craft project or educational activity.
FREE for Members and FREE with admission to The Charleston Museum. https://www.charlestonmuseum.org/visit/buy-tickets/
Learn More
« All Events