The Karens Comedy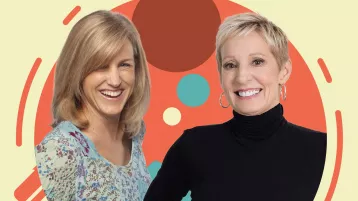 National headlining comediennes Karen Mills and Karen Morgan come together for a night of clever and clean comedy. Unlike the other Karens you read about in the news, these Karens are funny (not fractious), intelligent (not ignorant), and affable (not angry). Karen Mills has spent a lifetime entertaining. She can be heard daily on SiriusXM comedy channels and clips from her comedy special "Pink Pants" have gotten over 21 million views.
Karen appeared on Season 12 of America's Got Talent and has had numerous appearances on The Grand Ole Opry. Karen looks for the funny in every situation. Even Ovarian cancer couldn't stop her from turning pain into punchlines, and in 2106 she was chosen to present her talk "Cancer is a Laughing Matter" at TEDxChattanooga.
Karen Morgan was born and raised in Athens, Georgia but now calls Maine home. A former trial attorney, she began her professional comedy career as a finalist on Nickelodeon Television's "Search for the Funniest Mom in America." Karen's clean shows in performing arts centers around the country have made her a favorite among theater audiences.
Tickets:
Tier 1 Standard price: $25.00
Tier 2 Standard price: $20.00
Tier 3 Standard price: $15.00
Learn More
« All Events