Indie Lens Pop-Up Screening 'Free Chol Soo Lee'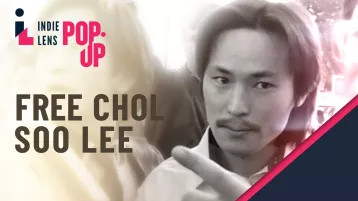 301 East Poinsett Street
Greer, SC 29651
South Carolina ETV (SCETV) invites you to join us for a screening event of "Free Chol Soo Lee" at Greer City Hall on Wednesday, April 19, from 6 - 8 p.m.
The evening's event will consist of an hour-long version of the film, followed by a panel discussion.
Film description: Sentenced to life for a 1973 San Francisco murder, Korean immigrant Chol Soo Lee was set free after a pan-Asian solidarity movement, which included Korean, Japanese, and Chinese Americans, helped to overturn his conviction. After 10 years of fighting for his life inside California state prisons, Lee found himself in a new fight to rise to the expectations of the people who believed in him.
For more information, visit the "Free Chol Soo Lee" page on INDEPENDENT LENS.
"Free Chol Soo Lee" premieres on SCETV on Sunday, April 23, at 10:00 p.m. The film will also be available to stream on the PBS Video app.
About Indie Lens Pop-Up: Indie Lens Pop-Up is a neighborhood series that brings people together—virtually and in-person—for film screenings and community-driven conversations. Featuring documentaries seen on PBS's INDEPENDENT LENS, Indie Lens Pop-Up draws local residents, leaders, and organizations together to discuss what matters most, from newsworthy topics to family and community relationships. Make friends, share stories, and join the conversation. For more information, visit pbs.org/independentlens/indie-lens-pop-up.
Learn More
« All Events