Holiday Workshop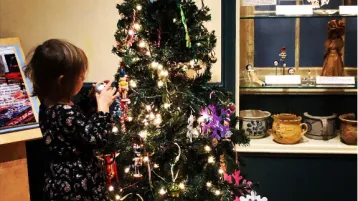 Deck the halls at the Charleston Museum with our annual Holiday Workshop.
Children can sip on hot chocolate and eat cookies as they create their own ornaments and decorations to take home or use to decorate the Little Heyward House in Kidstory. The decorations will be on view the month of December for all to enjoy.
Museum Workshops offer kids a chance to get hands-on with history and natural history.
Included in our workshops are a lesson on the topic and hands-on activities.
Recommended for children ages 6 to 12. Reservations required.
Learn More
« All Events