Hank Lives!: A Tribute to Hank Williams Sr.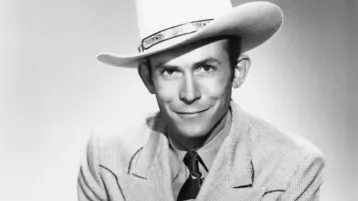 Join award-winning songwriter and performer Paul Jefferson in this tribute to Country's great singer-songwriter, Hank Williams, Sr. Paul's unique vocal style brings legendary Hank Williams, Sr to life. Listen for old favorites that inspired more contemporary artists.
Local agent, producer, and musician Jon Michaels opens the show with his musical talents. Hailing from the hills of Woodside, CA, Paul Jefferson began listening to country music as a child. While attending U.C. Berkeley for Bioengineering, Jefferson, who is also a pilot, developed a large regional following playing in a country band. He proved his remarkable song-crafting skills with the release of his debut album in 1996; "Check Please" became a top 40 single. In that same year, Country star Aaron Tippin recorded a song written by Paul, "That's As Close As I'll Get To Loving You" that reached #1 on the Country charts for three weeks.
Additionally, Paul has had two songs featured in NBC movies. In 2004 Jefferson and former Little Texas band member Porter Howell created the snobbish hillbilly band called Hilljack. In 2017 Paul teamed up with his first publishing company, 37 records, and recorded an album of favorite songs honoring the early days of living in the now famous Nashville house on Brookhollow Road.
Tickets:
Tier 1 Standard price: $30.00
Tier 2 Standard price: $25.00
Tier 3 Standard price: $20.00
Learn More
« All Events