Fossil Friday with the Natural History Department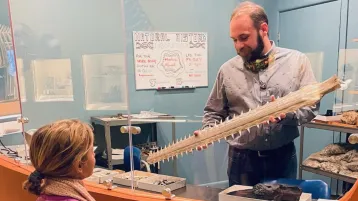 Join Matthew Gibson, Curator of Natural History, or Jessie Peragine, Natural History Curatorial Assistant, on Fridays from 3:30 – 4:30 PM in the Bunting Natural History Gallery lab. They will be on hand to share projects currently being worked on and to help identify your fossil finds.
FREE for Members and FREE with admission [2] to The Charleston Museum. 
https://www.charlestonmuseum.org/exhibits/permanent/5/bunting-natural-history-gallery
Learn More
« All Events