Floyd Gordon: 60 Years of Retrospection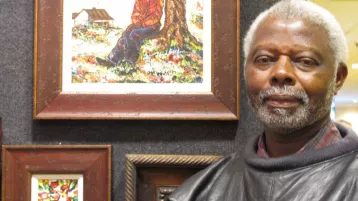 Orangeburg County Fine Arts Center
Floyd Gordon: Sixty Years of Retrospection opens in the Lusty Gallery at the Orangeburg County Fine Arts Center, 649 Riverside Drive, Orangeburg, SC, 29115, on Wednesday, November 2, 2022, and continues until December 23, 2022.
The artist's reception is Wednesday, November 9, from 6pm to 8pm.
The Arts Center opening hours are Monday through Thursday, 10am to 4pm, and Friday, 10am to 1pm.
The exhibition is free and open to the public.
For more information call 803-536-4074, or email vglover@orangeburgarts.org. 
Learn More
« All Events