Election Day Workshop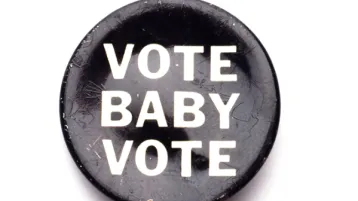 Celebrate Election Day with activities focused on the founding of our country that highlight the importance of voting. Play a taxation game to see first-hand why the colonists wanted to found their own country, explore the history of voting rights and how they have changed over time, and cast your own ballots.
Museum Workshops offer kids a chance to get hands-on with history and natural history. Included in our workshops are a lesson on the topic and hands-on activities.
Recommended for children ages 6 to 12. Reservations required.
Learn More
« All Events