Christmas with the Celts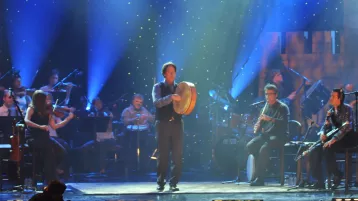 The perfect combination of ancient Irish carols and dancing, Contemporary Christmas standards, and humor make for a night of amazing performance by Christmas With The Celts. This memorable show brings together young and old to celebrate the holiday season. First, there was Riverdance and then Celtic Woman, now the popular PBS Pledge show Christmas with The Celts is touring across the U.S.
The show aired on 222 PBS channels across the U.S., Canada, and on the BBC in Ireland. The high-stepping spirited musical selections will have audiences clapping along from the first lively renditions of popular contemporary Christmas classics: "God Rest Ye Merry Gentlemen," "Little Drummer Boy," "Santa Claus is Coming to Town," also "Count Your Blessings," "White Christmas," and John Lennon's perennial "Happy Christmas." The Celts perform in venues around the world including The Grand Ole Opry, Nashville's Ryman Auditorium, Lincoln Center, and many other performing arts centers, theaters, and major casinos.
The Celts have also shared the stage with Vince Gill, Ricky Skaggs, Patty Loveless, John Anderson, Tim O'Brien, and many others. The Christmas with The Celts PBS pledge show was so successful that it was aired countrywide for three years. Christmas with The Celts isn't just a concert; it is a celebration of the holiday spirit, people, community, and common connections.
Tickets:
Tier 1 Standard price: $65.00
Tier 2 Standard price: $55.00
Tier 3 Standard price: $45.00
Learn More
« All Events