AviCom the Teen Aviation Competition on the USS Yorktown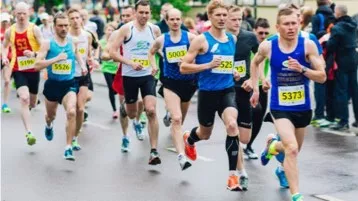 Patriots Point USS Yorktown Aircraft Carrier
Aviation Competition for Teens takes Flight on the USS Yorktown: Patriots Point, Charleston Harbor, South Carolina—  February 1, 2023,
students from across South Carolina will board the USS Yorktown aircraft carrier at Patriots Point on a mission to address the nationwide shortage of pilots. Students will demonstrate their aviation knowledge and skills during AviCom, An eSports for aviators competition aligned with academic and industry standards. The Grand Prize of a $1,000 flight training scholarship will go to the aviator with the best-combined score in all three events: simulated flight, airman knowledge, and aircraft recognition.
The Patriots Point Flight Academy, located on the USS Yorktown, offers state of the art classrooms, simulation labs, and a Pilot Ready Room, all within the Conning Tower. The flight simulators are running Lockheed Martin software, Prepar3D, and are used to simulate civil and military aviation missions. Patriots Point Flight Academy is operated by the State of South Carolina with support from American Airlines and Boeing Corporation. Thanks to a grant from South Carolina Aeronautics Commission (SCAC), Adomatis has organized the competition along with sponsors from aviation universities and flight academies.
  AviCom has its origins in the spring of 2022 when Greenville Technical Charter High School (GTCHS) was awarded a grant by the South Carolina Aeronautics Commission (SCAC) to organize the competition. Like athletic programs, scrimmage among classmates evolves into competition between schools. However, eSports comes with technological challenges. Computer firewalls prevent multiplayer gaming between schools. Adomatis reached out to other aviation and aerospace teachers to find a solution. There were two alternatives: compete asynchronously or find a common venue. When Adomatis met the staff at Patriots Point Naval and Maritime Museum, the choice was obvious.  As John Fitzgibbon, President of TEQ games notes, "Patriots Point Flight Academy combines state-of-the-art technology with a robust historical and educational setting for a truly unique experience." 
The SCAC grant includes funding for consulting with certified flight instructors and event planners, as well as support for teachers and students preparing for the event. Adomatis consulted with Robb Williams, Executive Director at Triple Tree Aerodrome, for planning AviCom who believes "This is one of the most significant things that has happened for youth aviation education in South Carolina."  Williams knows how to organize aviation events.
Each year, Triple Tree hosts a dozen events for model aircraft and full-scale, general aviation enthusiasts. Having Triple Tree as a sponsor and Williams providing expertise, help to assure that AviCom will be a success.   To keep the focus on learning, Adomatis also consulted with Bryan Haffey the Dean of Academics at St. Joseph's High School and a Certified Flight Instructor:  "Aviation is an amalgamation of several academic disciplines including physics, aerodynamics, meteorology, engineering, and psychology.  This competition has been organized so that students must attain some degree of mastery in several disciplines if they want to succeed."
Mission objectives are based on academic and Airman Certification Standards; however, training for the competition is an extracurricular activity. Many schools and career centers across the state have flight simulators students use during their free time or after class. GTCHS has an afterschool Aerospace Club where most students practice using flight simulators provided through federal grants and local partnerships with companies such as Lockheed Martin.
Sponsors of AviCom 2023 include Lift Academy and Charleston Southern University. Both actively recruit for their flight training programs. Representatives will be at the competition to watch students demonstrate their knowledge and skills. All students who participate in the event will not only have a meaningful experience they can put on their resumes, but also it will be just /plane /fun.  
Learn More
« All Events