Apple celebrates Computer Science Education Week w/ FREE in-store coding workshops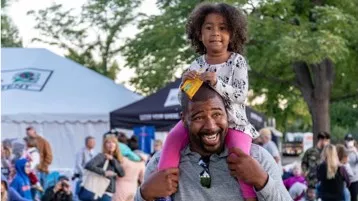 Computer Science Education Week is in full swing (December 5th-12th) and to help introduce the field to kids, Apple is offering a new and FREE, in-store workshop called "Coding Lab for Kids: Code Your First App" Charleston, SC.
The new coding workshop, taking place at the Apple Charleston location, as well as the store at the Haywood Mall in Greensville, SC, will offer students, families and educators opportunities to:
Explore App Development: Participants ages 10 and up are invited to learn more about the growing field of computer science in a fun, welcoming environment. 
Get Access to Apple Creative Pros: Aspiring coders and their guardians can engage in interactive activities with team members using iPad and Swift Playgrounds.
Become Part of the Larger Apple Education Community: Using the tips and tricks from these sessions, learners can personalize a sample app project that celebrates a place or tradition that's important to them using the About Me playground.
The new workshop is part of Apple's in-store "Today at Apple Program," which features creative workshops of all kinds for photography, video, music and more.
For more information on the new Coding Lab for Kids: Code Your First App session, visit https://www.apple.com/newsroom/2022/11/apple-expands-its-coding-education-resources-with-a-new-today-at-apple-session/.
Parents and kids can sign-up for the free coding workshops online here. https://www.apple.com/today/calendar/?topics=coding-apps&cid=rem-us-taa-newsroom-post-code-first-app
Learn More
« All Events