Aaron Tippin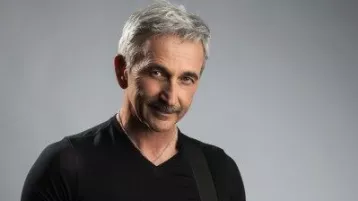 Aaron Tippin has crusaded for the working man and woman since he ripped Country music wide open with his single "You've Got To Stand For Something." Twenty-five years is a huge career accomplishment, especially in the music business. Aaron Tippin marked his silver anniversary as a recording artist in 2015.
Tippin says that no one was  more surprised that he got an invitation to join the roster of Nashville powerhouse RCA back in 1990 than him. In fact, at the time he inked his deal, he had almost given up hope of success as a vocalist, concentrating on his budding career as a songwriter – with cuts from the likes of The Kingsmen, Mark Collie, and Charley Pride. He also couldn't believe that his first single, "You've Got to Stand for Something," hit the Billboard Country Singles chart – eventually peaking at # 6. The hits continued to pile up - "There Ain't Nothin' Wrong with The Radio," "My Blue Angel," and "Workin' Man's Ph.D.," among them. He was building his brand on songs that touched a nerve with his blue-collar audience – and that one-of-a-kind vocal style that definitely was Country. In the past decade, Tippin has recorded several musically diverse projects – including a well-received 2009 truck driving album, In Overdrive.
He also partnered with restaurant chain Cracker Barrel for the release "He Believed."
To celebrate his 25th-anniversary making records, he plans to celebrate in a big way. The singer still delights in that hour and a half of performing on the stage. But don't call his followers "fans" - he thinks of them as family. 
Tickets:
Tier 1 Standard price: $80.00
Tier 2 Standard price: $70.00
Tier 3 Standard price: $65.00
Learn More
« All Events