9th Annual Curing Kids Cancer Fire Truck Pull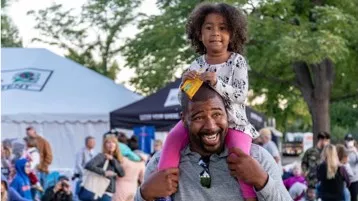 1200 Block of Lady Street
1200 Lady Street
Columbia 29201
Curing Kids Cancer is excited to announce that this year's 9th Annual Fire Truck Pull is set to be held on April 30, 2022 at 10am!
Teams of 10 (or 12 if all female or all under 18) will see who can pull a fire truck the fastest! All proceeds will benefit the Gamecocks Curing Kids Cancer $1.2 million endowment to the Children's Center for Cancer & Blood Disorders Clinic at Prisma Health Children's Hospital - Midlands.  
Pull for Someone Special We ask each team to pull for someone in your life affected by pediatric cancer, or we can assign you a child to pull for. Teams are encouraged to dress up as their cancer warrior's favorite things. This means wearing tutus, camouflage, sports teams, cat ears, etc. We love creativity!
Learn More
« All Events