25th Annual Kids' Day 2022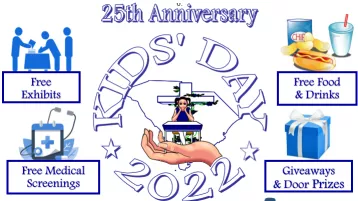 It is our 25th year of serving the hundreds of youth and families of Cross, SC and surrounding communities with our annual Kids' Day Event.
  We are elated to be back after a three year hiatus due to COVID restraints. 
This year, we are pleased to partner with Cross Community Center in order to make this event a success.  They are a non-profit organization who shares our purpose to support the youth and community. 
Please assist our efforts to make our 25th year the best ever. 
Kids' Day will be held on Wednesday, November 30th from 4:00 p.m. until 6:00 p.m. at Cross High School Auditorium in Cross, SC! 
« All Events