About ETV Upstate
ETV Upstate
Spartanburg, S.C.
About ETV Upstate
ETV Upstate, one of four regional stations in the SCETV network, is dedicated to serving the upstate of South Carolina. ETV Upstate currently produces a wide variety of content, ranging from broadcast and web to educational and historical. Examples of ETV Upstate's work include Ghosts and Legends of South Carolina, The Mapping of Kosciuszko's Tunnel, The Southern Campaign of the American Revolution, Women Vison SC and Your Path, Your Journey PSAs. ETV Upstate has been instrumental in providing services to schools and local institutions that have needed professional video support. We also have the ability to produce broadcast-quality television programs shot on location and post produced on state of the art editing systems.
History of ETV Upstate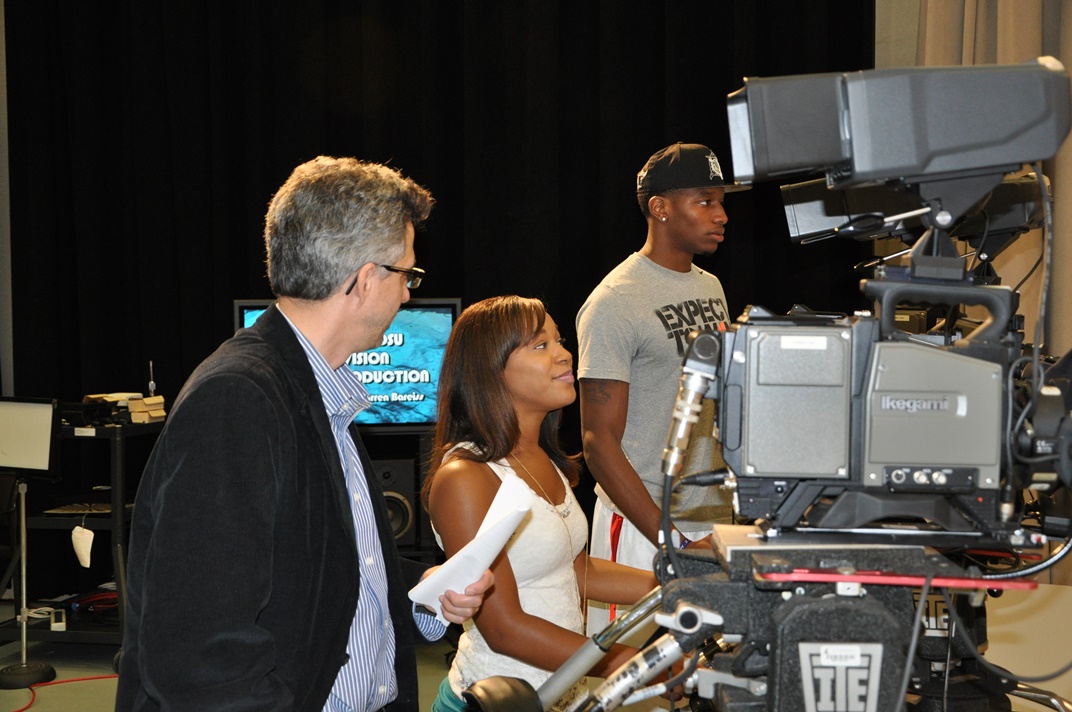 ETV Upstate first signed on the air on September 8, 1980. Originally named WRTS-TV 49, the name was changed to WRET-TV for Rickard E. Tuckey, leader of the Spartanburg County Chamber of Commerce and one of the driving forces in getting USCS and ETV Upstate established. WRET-TV's production studio, housed on the campus of the University of South Carolina Spartanburg, opened in 1985. ETV Upstate has produced various programming based on the needs of the Upstate community, such as Carolina Journal, Teenvoice, Reading Allowed, Impressions, Piedmont Quiz Bowl, and Upstate Memories. Other programming includes documentaries, special programming featuring community affairs, and workforce needs in the Upstate community. The station has also partnered with USC Upstate and other Higher Educational Institutions facilitating Distance Learning classes from our studios to locations statewide. ETV Upstate currently partners with USC Upstate concerning the use of the studio and facilities for some of USC's Journalism classes.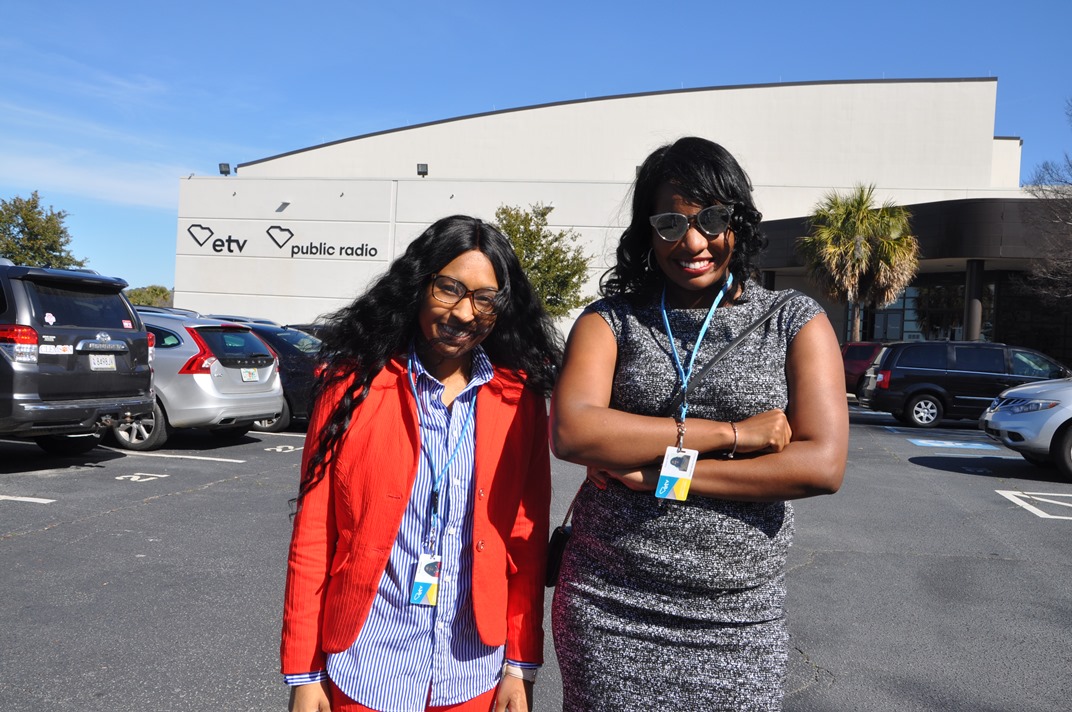 Student Media Producers
The Student Media Producer class is an ETV Upstate/USC Upstate independent study class. We teach students to use our professional equipment and editing systems, and pair them with one of the producers of Palmetto Scene. Under supervision they produce content for the Palmetto Scene website. Students from this class have gone on to successful television careers. These class curriculums have included camera operation, basic studio and field lighting, editing techniques, field production techniques and a host of other television skills. 
---
Get involved with ETV Upstate
Internship Opportunities
ETV Upstate participates in the highly competitive ETV Endowment Internship program. This opportunity for college students has been in existence since 1980. At least seven internships, all funded by the ETV Endowment of South Carolina, are available with SCETV and South Carolina Public Radio each summer. Interns work ten 40-hour weeks in a professional department. Assignments will be based on the needs of SCETV and SC Public Radio. Learn more.  
Facility Rental Services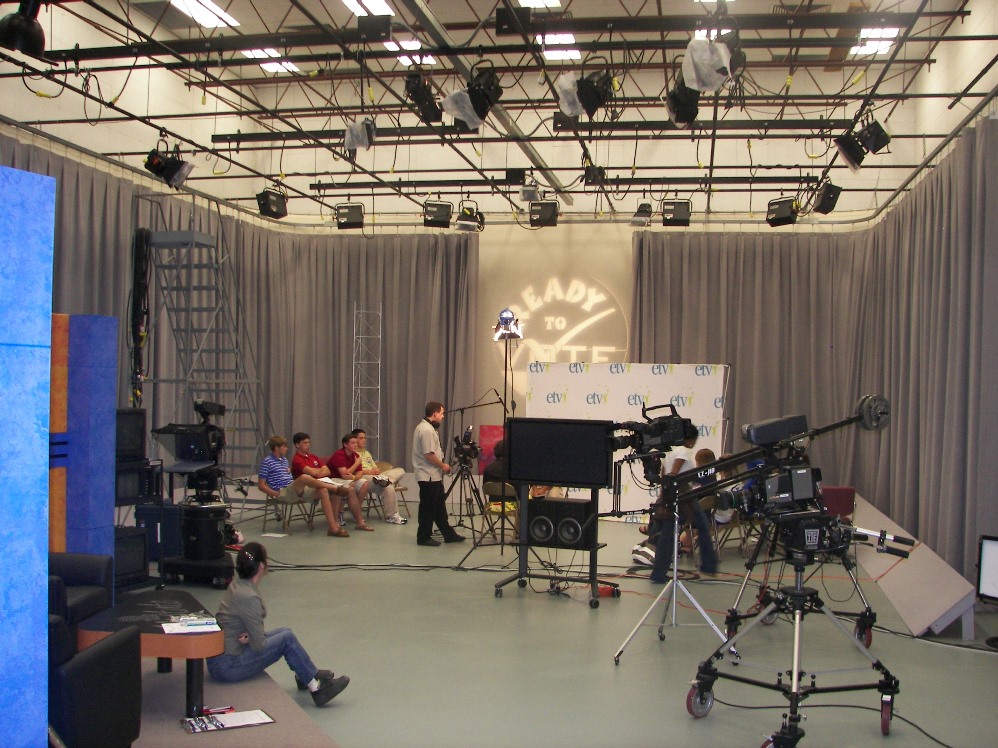 ETV Upstate's Studio is a 2,400 square foot space that can be configured to host a wide range of events, such as a seating-only classroom for up to 75 people, or a corporate meeting that can be streamed to multiple locations. In addition to facility use, ETV Upstate's staff can provide a number of services to assist in the production of digital content.
Digital (SD Widescreen) Broadcast Studio 
Non-Broadcast Studio Services 
Multimedia Production 
Field Production Services 
Post Production Services 
Contact Station Manager William Richardson for more information: (864) 503-9371, wrichard@scetv.org.
Schedule a Visit
800 University Way (Media Building)
Spartanburg, SC 29303
We are located on the campus of USC Upstate. Parking is available on the ramp outside of our studio or in the lot behind USC's media building. Contact Station Manager William Richardson to schedule a visit: (864) 503-9371, wrichard@scetv.org.
---